Coordinator
RJ4All
The Restorative Justice for All International Institute
---
︎
︎      
Founded upon the FREDA values of Fairness, Respect, Equality, Dignity and Autonomy, RJ4All is an international NGO based in London. It aims to empower communities through education, high quality volunteering and social action and by disseminating power through the implementation of restorative justice values and practices including inter-cultural dialogue and workshops. RJ4All holds community-led projects, focusing on integration and offer hundreds of volunteering opportunities to young people and marginalised groups annually. We increase cultural awareness especially amongst children and young people, breaking in this way the barriers that lead to division and community tensions.
Partner
Edra
Social Cooperative Activities for Vulnerable Groups
---
︎
︎
The organisation 'Social Cooperative Activities for Vulnerable Groups – EDRA' (Abbreviation: K.S.D.E.O. "EDRA") is a Non-Profit Organisation- Social Cooperative, operating in the fields of mental health and mental retardation since 2001, aiming at the promotion of mental health, defending the rights of vulnerable groups and raising awareness in matters concerning mental health. syndrome and moderate or severe intellectual disabilities co-occurring with signs of autism. EDRA" operates in the following sectors: i) Mental Health, ii) Mental Retardation, iii) Child and Family, iv) Vulnerable Social groups. "EDRA" is also very active in EU projects, having coordinated multiple large- scale projects under Erasmus+ (KA2, Sport) and Creative Europe (Culture) Programmes and also having participated in numerous projects as partner. The organisation has also a vast experience when it comes to training as it operates a Lifelong Education Centre also aiming, among others, to the continuing education of the employees of the organization. Over the years, it has offered its services to many hundreds of trainees, running courses for professionals of Mental health field, social workers, artists and many others.
Altius Foundation is a non-profit organization set up in 2002. The Foundation promotes diverse initiatives on education, training, employment, social integration and cooperation for development. Altius is a key actor in terms of promoting and enabling youth participation in social life, focusing on needs of disadvantaged people. The Foundation is hosting a Europe Direct Information Centre (EDIC) supported by the EC. Main aim is to bring EU closer to the citizens giving information, advice and assistance on EU ́s policies and programmes. Altius carries out important programmes to promote volunteering: – 
1 kilo of Help︎
Works over 15 years supported by more than 200 volunteers, introducing a novel concept of solidarity: the ability to help every day of the year in a simple way. –
 I cook employment︎
providing job opportunities and training, and also food to cover basic needs of job seekers, supported by over 100 volunteers.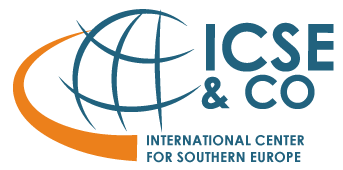 ICSE&Co. is a non-profit organization linked to the Political Sciences Department of the University of Florence. Since 2010 we have worked in 3 main sectors: ✓Sustainable development: promoting a sustainable social development, especially in the Mediterranean area, mainly through the lifelong learning tools. We currently run and manage stimulating projects that produce a change in society and in the participants; ✓Young people and intercultural issues: analysing and advocate for intercultural activities and projects to enhance the opportunity of development in civil societies in Europe, we continue offering young people opportunities to develop their professional and personal skills in a multicultural and international environment; ✓Institutional social project development: through social research focusing on the constantly changing characteristics of society, we offer support and project management, and implementation to municipalities, regions and national and international entities. Our vision is to better understand the global involvement of single pieces of the whole puzzle, interacting and working together in a wealthier way.
Centre for Social Innovation (CSI) is a Research and Development organisation, which focuses on fostering social innovation that can bring about a positive change to local, national, regional and global entities. These entities include but are not limited to governments, local administrative agencies, non for profit agencies, commercial entities, and educational institutions. The CSI team is composed of open-minded, fully equipped researchers, entrepreneurs, project managers, trainers and Information Technology Developers. CSI encompasses the capability and capacity to identify social needs, design and implement adjusted initiatives, and provide for sustainable growth. The CSI team's areas of expertise are in the fields of traditional education and e-learning, entrepreneurship, start-ups, innovation, creativity, negotiations, IP advisory services, social responsibility, business advisory solutions, data analytics, information technologies, project management, project evaluation services, product validation, training and computer gaming. CSI draws know-how and skills from its wide global network which includes iacl-aindneomviactionns-tictuyptioruns-,cIsTiccyompanies, public services, international organizations, start-ups, and public services.